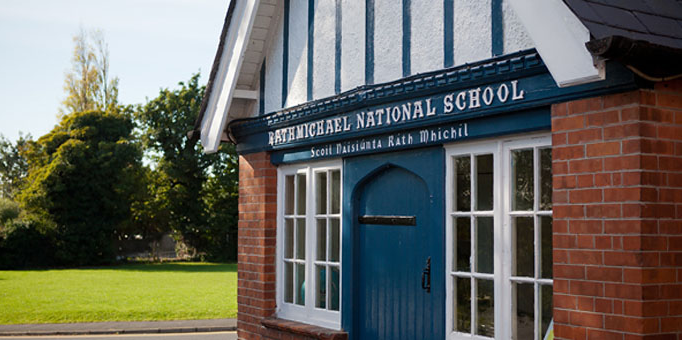 ABOUT THE SCHOOL
---
Rathmichael Parish National School is located in Shankill, south county Dublin and is under the patronage of the Church of Ireland Archbishop of Dublin and Glendalough.
It is a 13 teacher school, with an administrative principal, 8 mainstream class teachers, 3 full time and 1 shared special education teachers and two special needs assistants.
School Principal: Mrs. Caroline Senior
School Secretary: Mrs. Trish O'Neill
Address: Rathmichael National School, Stonebridge Road, Shankill, Co. Dublin.
Phone: 01-282 4794

www.rathmichaelschool.com   * To view Rathmichael School's website please click here.