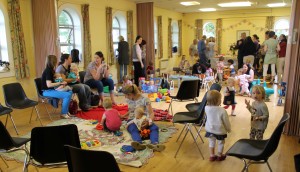 Parents, Babies & Toddlers Group:  
Wednesday mornings at 10.30 a.m. in the Erck Hall (beside the Church). This is a welcoming gathering of parents who can relax, have a chat and a coffee while their babes socialise and have some playtime together.
---

Rathmichael Women's Group
We are a social group of (under 50's) ladies who meet once a month for a varied range of activities during the year.
To receive notice of our monthly gathering's please email gilliannevin4@gmail.com and you will be added our distribution list.  Our dates will also be in the Parish Newsletter. 
---
 Alpha/In-Between Group & Book Club: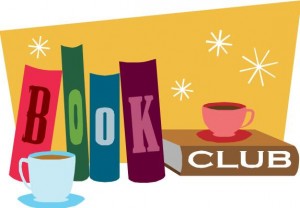 The Alpha/In-Between Group is a group of ladies who meet each month for a  Book Club and for those unable to  attend  the Book Club we meet up on occasional dates during the  year, for a meal, a walk or a garden visit followed by lunch.    We also organize sales such as the Nearly New Clothes sale and the Christmas Fair with the proceeds going to charities of our choice. 
Contact for the Book Club is Lily Byrne @ 087 222 9633  and  Sonia Appelbe @ 087 679 8876 for all other enquiries.
---
The Thursday Group:
This is a social group for ladies and meets on the third Thursday each month from 10.30 a.m. -12.30 p.m.
Contact: Anne Thompson 086 893 7067